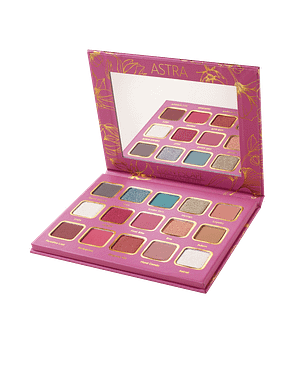 Eden Escape Eyeshadow Palette contains 15 unique colours in a range of 4 different textures: Sensational Mat, Glorious Metal, Firework, Ethereal.
A jungle full of pulsating holographic golden flowers, such as the heavenly gate of Eden, opens up to reveal the countless souls of the otherworldly garden.
Ophthalmologically tested.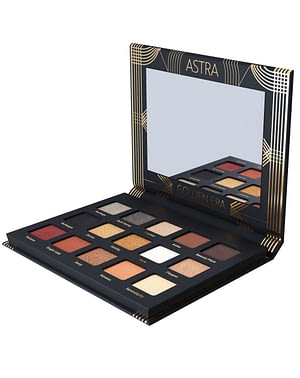 Golden Era Eyeshadow Palette contains 15 never-seen-before, extremely pigmented shades, in 3 different textures: Sensational Matte, Glorious Metal and Firework.
Just like a precious casket, the cardboard packaging is adorned by a maze of golden lines inspired by art decò's elegance.